Lifestyle On The Treasure Coast
St. Lucie County, Florida
What is it that attracts people to St. Lucie County, the beaches, the weather, the culture. It's all that and much more. When you look at the landscape, it's beautiful here all year round it's green. St. Lucie counties location on Florida's East Coast helped make it a special place to visit. It's different from other Florida destinations like Miami or Orlando because we have the outdoors at a slower pace, but are within an hour and a half of the larger metro attractions. St. Lucie County is an undiscovered paradise. It's a special place with a rich history, a great dining and art scene from taking in a show at one of the local theaters to area festivals to biking or kayaking. There's always something to do here. It's more than the beautiful beaches and of course the wonderful boating and fishing. There are amazing opportunities here year round golf and tennis world class exhibits like the St. Lucie County aquarium and Navy SEAL Museum and yes, even horseback riding on the beach. We have great hotels and beach side rentals, RV parks and resorts you have so many options. You can take a family vacation here or make a long weekend visit and not run out of things to do. The fact is St. Lucie County is unique and is waiting for you
Stuart, Florida
Hi this is Rockin Robin and today I'm showing you Stuart, Florida that downtown and what it looks like this is my residence and I hope you enjoy it.
There's a lot to offer here. Stay with us. As you can see Stuart was named happiest seaside town in America. It's a great little area. And you can see as we go around the railroad tracks which are very old, there are first railroad tracks and we go around confusion corner, there is a sailfish and it is because the store is the sailfish capital of the world. It is on the Treasure Coast and along with fishing and other thing store is known for its historic and pedestrian family downtown. That is the Lyric Theatre. The Lyric Theatre plays hosts and musicals and showcases some big name talent. It was built in 1920s as a silent movie house. I recently saw Abba mania there and we just went by Luna pizza one of the favorite pizza places to sit out and enjoy when you are in store. This is downtown and this is what a lot of it looks like. The calm was originally built in the 1880s and 1890s. And the main streets of downtown store are home to buildings of true Florida character and charm. The average year round temperature in Stewart is 80 degrees. Since it's June right now the average temperature is 88 degrees. But it is a gorgeous place. And this is all the downtown you can see people milling around in the stores. There's some great ice cream and chocolate factories there where you can watch them make stuff and buy and eat food. Great little stores. There's all kinds of little quaint little interesting stores there's a good place to eat ice cream, which I certainly have. There's places you could stop and have supper or lunch or breakfast I've had some good breakfast there and some good lunches.
Now we're gonna take a little drive, just a little past the downtown to Memorial Park. This is where they're also the courthouses in the little town hall and little information areas. You can see there's a cute little art gallery. And look at that. It's the Peter Chini courthouse. We have a lot of cheese in Connecticut and we have that here in Florida as well. And this is Memorial Park. Great little park they have craft fairs there and smaller events. They had a Harley Davidson event there earlier this year. All kinds of great things you ever I just wanted to show you across the street there's some residents here but houses and I wanted to show you that they have little boat areas if you want to dock your boat and go because this is the St. Lucie River and all the different areas have it and now we're heading back downtown there are various businesses right on the boardwalk where you can sit there and enjoy a nice dinner. And then afterwards, take a little walk around the riverwalk which we will show you as we come over here that is Mulligan's right on the water. And there are some other great buildings places you need to visit over there as the Stewart Heritage Museum and the road to victory Military Museum. There was a lot of cool different places to stop and we are coming up to the Stuart Farmers Market which we will show you what that is like because that is held on Sundays from nine to one and often they have music but not today because of the Coronavirus. And over here that's our little tram that you're going to find it will bring you from one end of downtown to another and it's no cost and it's a fun little thing. It wasn't open yet and open later on in the day. We were there early. But it was it's a fun thing to take or if you park your car and why Land and need to go to the other end that's always around. Now here is the farmers market what is better cookin? Now we're heading up towards the riverwalk you can see the riverwalk is over there and there is the farmers market and to the left you will see the Roosevelt bridge. Now presently the Roosevelt bridge is closed because it has some repairs. But normally it is a very popular bridge. It's my favorite bridge. There you can see how beautiful it is. And we will walk over it and go over to the river walk which is very popular many people take that stroll, it's considered a healthy trail show and we'll show you why.
Then we stopped and had some lunch at Maria's cafe. Because it's a beautiful place to just sit and watch and and you can enjoy an entire day downtown and store it is a lot of fun. We can see a great view from where we're sitting. And that is Stuart, Florida. Thank you so much for watching. Please remember to subscribe and hit the bell button. As we show you many of the great things that Florida and South Florida has to offer. This is Rockin Robin, have a good day. And don't forget to stop by Stuart, Florida where I live. Thank you
Vero Beach, Florida
Vero Beach, Florida is an Oceanside community on the stunning Atlantic coast. Conveniently situated between larger cities such as Orlando and Miami, you are sure to enjoy this quaint town with a scenic natural environment, friendly atmosphere, few high rises and low traffic. On the wide pristine beaches, you'll find white sand as your water and gentle breezes. Whether you enjoy Pilates by sunrise and afternoon picnic with the family, or an evening stroll along the boardwalk, The Beach offers something for everyone. Other nearby amenities include Sebastian Inlet State Park, one of the premier surfing spots on the Atlantic coast, scenic and historic jungle trail, and a plethora of championship golf communities and public courses for your enjoyment. Oh Ocean Drive is at the heart of the downtown beach area. Enjoy the farmers market with fresh, locally grown produce and friendly faces. This area is also host of festivals, evening jazz concerts, parades, and more. Stroll the sidewalks and browse upscale shops offering fine fashion jewelry, home decor and much more. Whether you are looking for a casual or fine dining experience, Vero Beach offers many places to please your palate. Vero Beach Hotel and Spa and Kosta desk de are renowned resorts, where visitors stay for a relaxing retreat, and locals go for award winning spa services and fine dining. The Treasure Coast prides itself on being a prime maritime center, sheltered from the open ocean. The Indian River Lagoon and Intracoastal Waterway are a hub for boating, fishing, waterskiing, and other water activities. This charming town offers a lively cultural scene, including Riverside theatre, a total performing arts experience with quality works from Broadway off Broadway and regional theaters. The Vero Beach Museum of Art the largest cultural arts facility of its kind on Florida's Treasure Coast is a precious cultural gem that is admired and appreciated by residents and tourists alike, sheltered from the stress of city living. This lovely retreat is where one can succumb to total relaxation and get away for a few weeks or a lifetime. Vero Beach is waiting for you to heed its call
Hear about the type of weekends you could enjoy...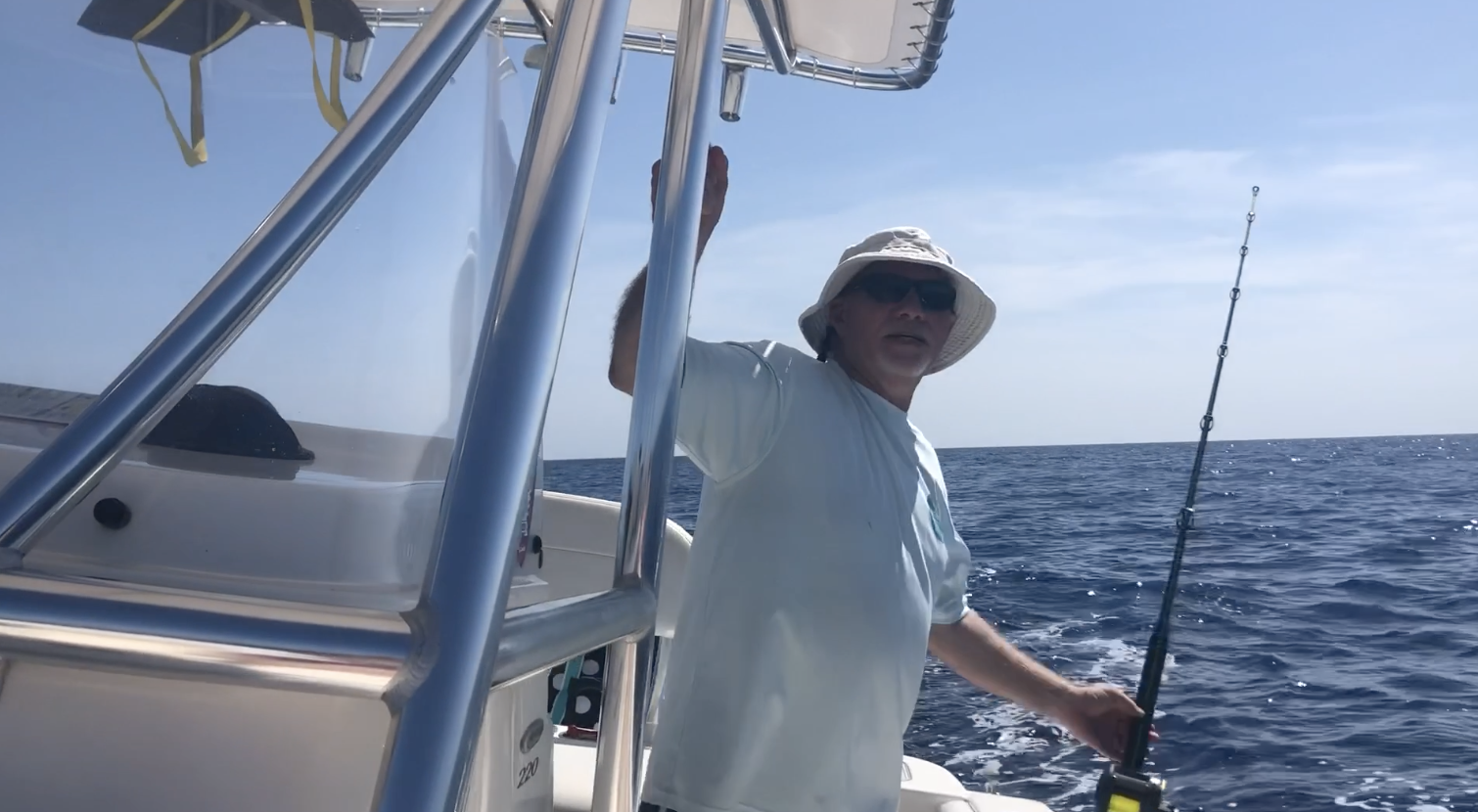 Hey folks, this is John Heaning. I am a Realtor with McCurdy and company. This is what we do on our off time. If you're looking to buy a house here in Florida we could help you come out here. Live in you want to do call me John Heaning 772 834-4677 and be able to do this and enjoy me on the weekends by buying a house. I will get you set up for a nice beautiful house near the water. This could be your weekends. Thanks again to John Heaning with McCurdy and Company Realty