Welcome To Heaning Group
Realtor, Home Inspector and 26 Yr Navy Veteran.
John Heaning is a US Navy veteran, having served our county for over 26 years and retiring as a Command Master Chief (E9). Subsequent to his military service, John moved to St. Lucie County and opened up Heaning Home Inspections, which has been his business 17 years. John decided he wanted to branch out further in the real estate field and obtained his real estate license. He represents both buyers and sellers and especially our military veterans. In addition, when a home owner /seller signs a listing contract with John, he will offer a free home inspection, which will allow the seller to discover and correct and problems, facilitating a smoother sale and closing. John has been an active member of the Martin and Indian River Realtors Association as well as the Real Estate Association of St. Lucie County (RASL) and has served on several boards. He received the Humanitarian of the Year award from RASL in 2013 and has been awarded the honor of Affiliate of the Year both personal and small business.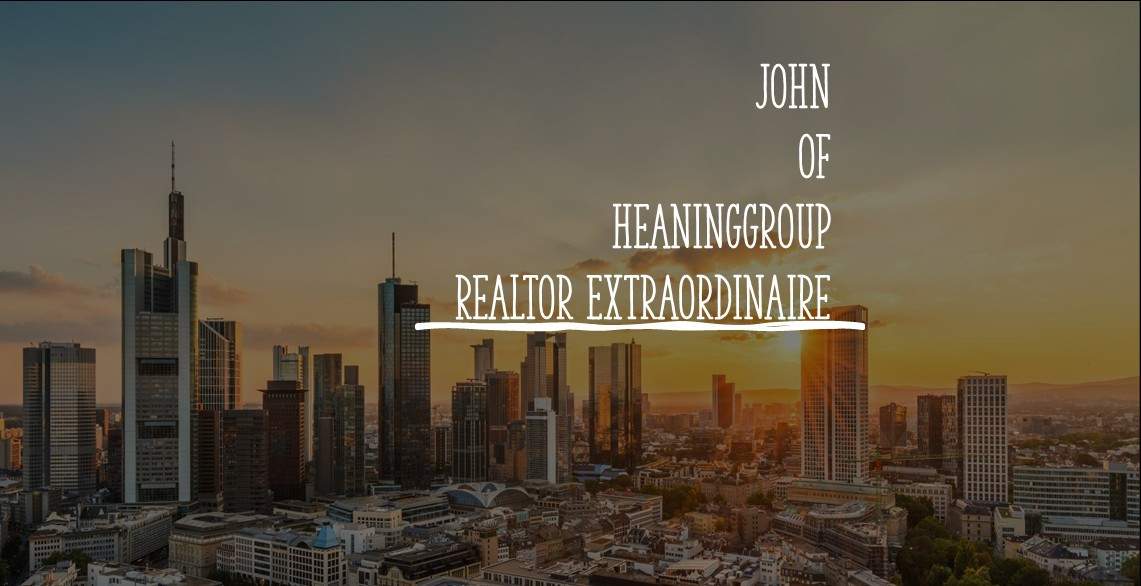 Skyline view with text, Heaning Group Realtor Extraordinaire, overlaying
He is also a member of the St. Lucie County Chamber of Commerce (past Board Member) and completed their Leadership program in 2003 (Class 21). John is happily married to his wife, prominent criminal defense attorney Karen Tufte (Heaning). When he is not hard at work he enjoys boating, golfing and traveling.